As part of the Unified Community Platform project, this wiki and 38 others will be migrated to the new platform in the next few weeks. Minimal changes are expected as part of this migration. Read more here.
Cabin
Map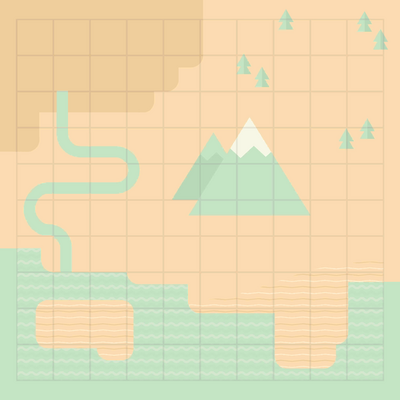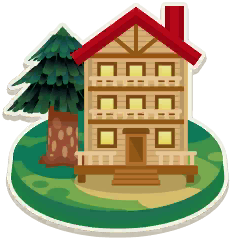 The Cabin is available starting at level 15
The cabin is an area that can be customized in the same manner as the camper, although it is more functionally similar to the campsite. It can be customized with furniture and can host up to eight villagers with a high enough friendship level. Animals invited to the cabin do not supply the player with gifts (excluding rewards from fulfilling requests) or request clothing changes. Unlike the player's camper, the cabin cannot be expanded to fit more furniture.
The cabin's customization area is 8x8 (16x16) tiles. Both the wallpaper and the flooring can be changed, windows on all three visible walls can be enabled or disabled, and lights can be turned on or off. When entered for the first time, a
Cabin Floor and
Beige Cabin Wall will appear in your inventory.
The second floor is unlocked at level 50. When unlocked, a second
Cabin Floor and
Beige Cabin Wall will appear in your inventory. Animals called to the Cabin can come to and stay on either floor. The walls and customizable area are identical to the first floor in size and function.